The perfect morning routine that matches you!
New year, new motivation – with the start of the new year, many people set goals for various areas of life. Business and everyday work life are also popular topics that many would like to make more comfortable or productive. We spend an average of 40h per week at our workplace. That's why it makes sense to make the most of this time and create a working atmosphere in which you feel comfortable, especially in the early morning hours.
For those who are not born early risers or even count themselves among the morning grouches, we recommend getting as much done as possible in the evening. It is very optimistic to take two hours in the morning for a healthy breakfast, a walk in nature and a yoga session – for some of us, unfortunately, this is not achievable and only puts additional pressure. Therefore, the best thing to do the day before is to put out the outfit for the next day, prepare breakfast to go and find 10 minutes of free time in the morning to at least enjoy the necessary hot drink in peace. Your favorite music can also help you get going.
If you don't have a problem with the alarm clock ringing a little earlier, we actually recommend some exercise in the morning and a refreshing shower. This way, you've already done something good for your body before you start work and can devote yourself to your daily to-do's full of energy. Regardless of which of the two morning types you belong to – the important thing is to make your morning as pleasant as possible according to your own possibilities.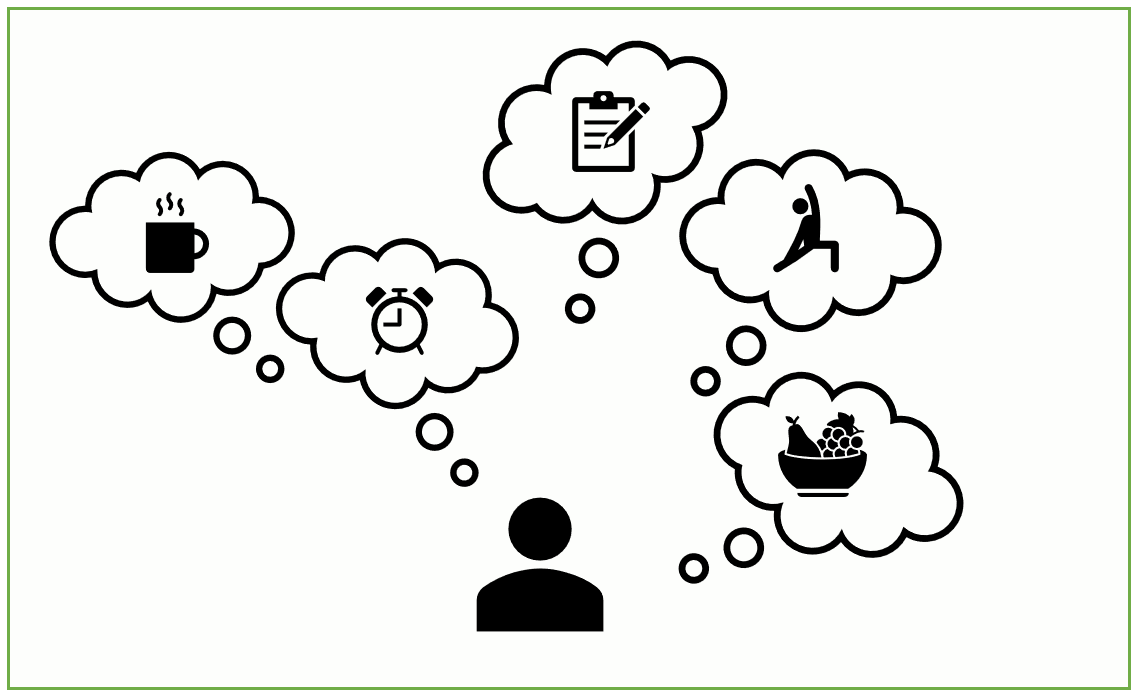 When you arrive at work, whether at home or in the office, you should start the day with a task that doesn't present a major challenge. For some, this can be reading through the mails to get an overview or a task that is easy and does not take much time. Right after that, the hardest job of the day should be done. Procrastinating doesn't make this "mammoth" task any easier, so it helps to get it done right away. You'll see: everything that comes next will be easy for you!
In general, it makes sense to keep a To Do list, whether virtual, with calendar entries or on paper. It is important to get an overview of which things should be done quickly. A look in the morning helps to structure the day and not to panic about forgetting something as soon as there is some more to do.
Especially in home office, you should not miss out on the daily, personal routine, because here the daily grind can set in even faster. And last but not least – Stay Hydrated. Drinking water is good for your health, keeps you awake and helps you concentrate.