Sustainable business due to remote working
In the last two years, many employees and employers have come to know and appreciate remote working but have also come up to limits and had to overcome new challenges. This modern way of working and the possibility to flexibly switch between home office and the company's office allows you to decide every day in which working atmosphere you feel most comfortable.
Remote working offers many advantages to employees. The most popular benefit for most people is probably the fact that they no longer need to travel to work every day. Depending on the distance to the workplace, this can save a great deal of time and money. Looking at this aspect not only from the individual's point of view, it quickly becomes clear that the concept of modern working also has a positive impact on our environment.
But how exactly does the ability to work from home affect the environment, and especially to what extent?
To illustrate the effect, we have calculated the CO2 emissions for the working distances using PVS RS as an example.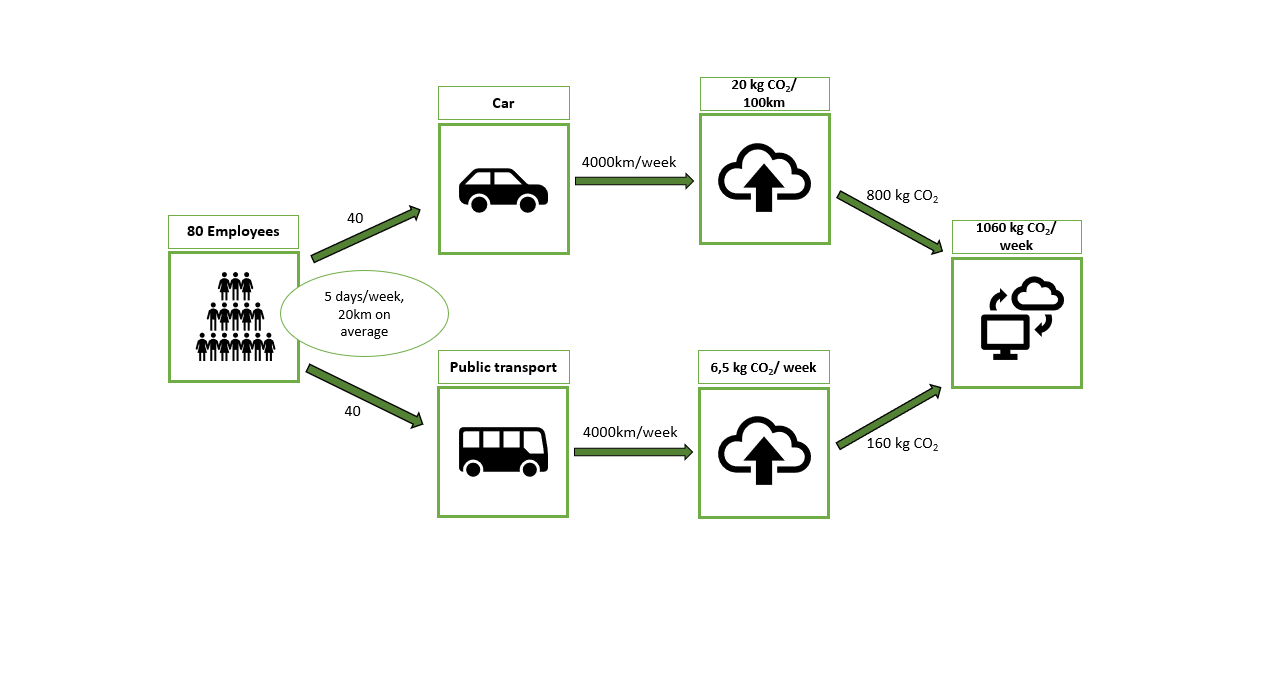 We assume that 80 employees make their way to the company every day, i.e. 5 working days a week. On average, employees have a commute of 20 km to and from work. Half of them drive their own cars, the other half travel by public transport. This results to 4000 km per week, which has to be covered by 40 persons each. A car emits about 20 kg of CO2 for a distance of 100 km, while the CO2 value for public transportation is 6.5 kg. This results in a total consumption of about 1060 kg CO2 in just one week.
If we calculate the amount of CO2 consumed in an entire month, we even arrive at a value of 4240 kg. But what do we mean by this value? – To illustrate: 1 kg of CO2 can be used to fill more than 200 balloons. This means that at PVS RS we could fill almost 865,000 balloons a month with the CO2 we produce if all our employees were working on site.
This emission should be compensated of course. A tree can bind an average of 1 kg of CO2 per month. This means that we need the photosynthesis of over 4000 trees for the monthly CO2 compensation at PVS RS.
Through flexible home office arrangements, we save over 4 tons of CO2 every month for the benefit of our environment. Due to the lower environmental impact, the working model also contributes to sustainability in the company. Remote working therefore not only brings personal benefits, but also has a positive influence on the environment and the ecological footprint of the company as well as of each individual employee. Considering personal aspects as well as the impact on the company and the environment, remote working has undoubtedly earned the designation smart working.