PVS RS has been ISO 9001:2015 certificated since October 2022
ISO 9001:2015 is the nationally and internationally recognized and most widely used standard in the field of quality management. With the help of this standard, requirements for a quality management system are defined. Processes are optimized in order to continuously improve the company's performance and to meet customer requirements in the best possible way.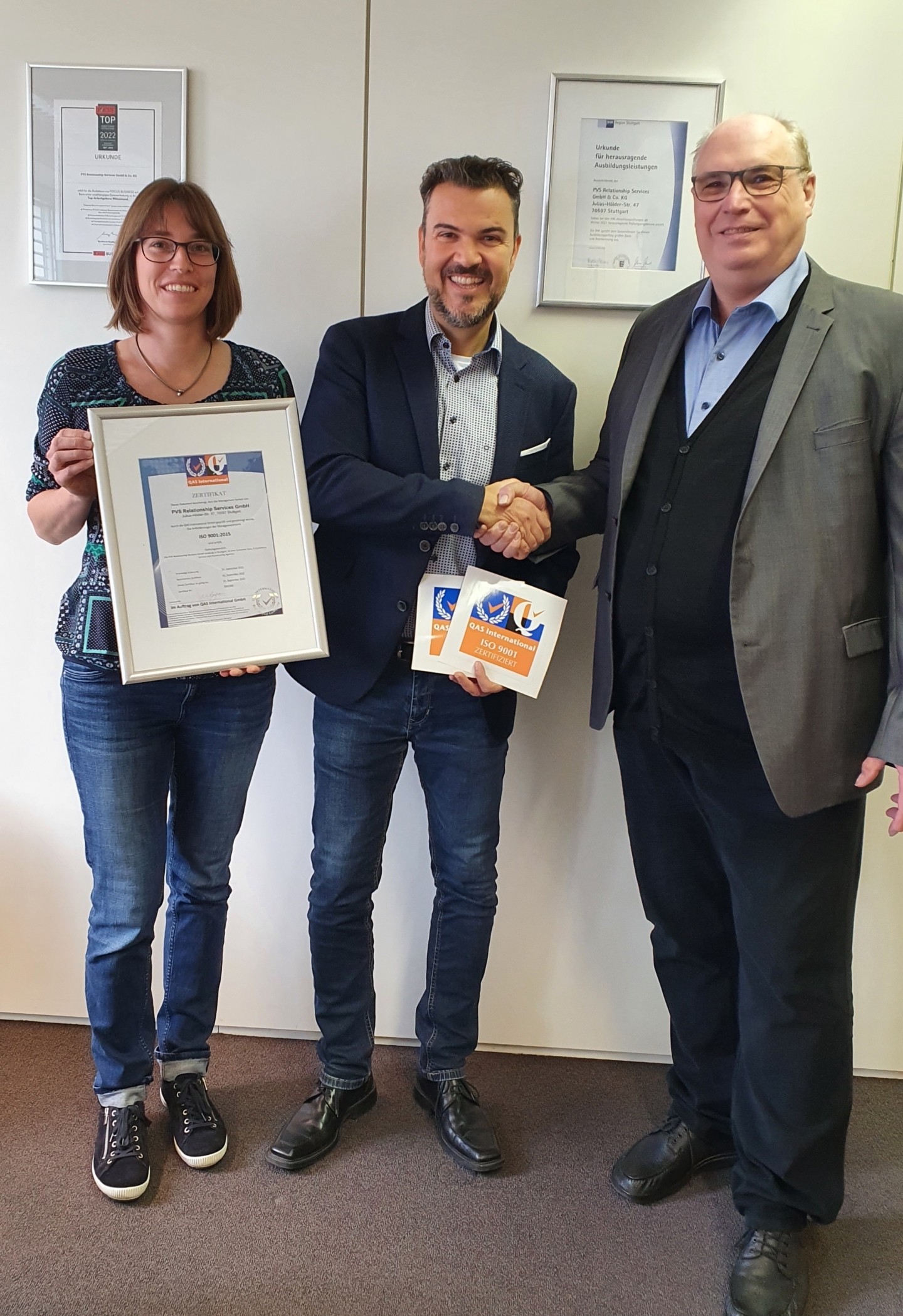 One of our company goals is to always meet the quality requirements of today and tomorrow. In order to assure our suppliers and customers that a systematic and recognized quality management system is applied, we have decided to have PVS Relationship Services GmbH certified according to ISO 9001:2015.
The starting signal for the certification was already given on 11.04.2022, before it started from 08.06.2022 with the elaboration of the QM manual and creation of QM forms for various processes. During the elaboration we were supported by the company IMSM GmbH. Here, for example, a competence matrix was worked out, in which an evaluation of the competences of the employees is listed. A risk and stakeholder analysis was also carried out. In August of this year, we were able to have the certification carried out and successfully pass.
ISO 9001 certification process
Before a company can be certified according to ISO 9001, a certification body must be selected and a contract concluded with the certifier. Before the actual audit begins, a pre-audit can be conducted with the external consultant. This checks whether the QM system already meets the requirements of the standard. If this is not the case, improvements can still be made here.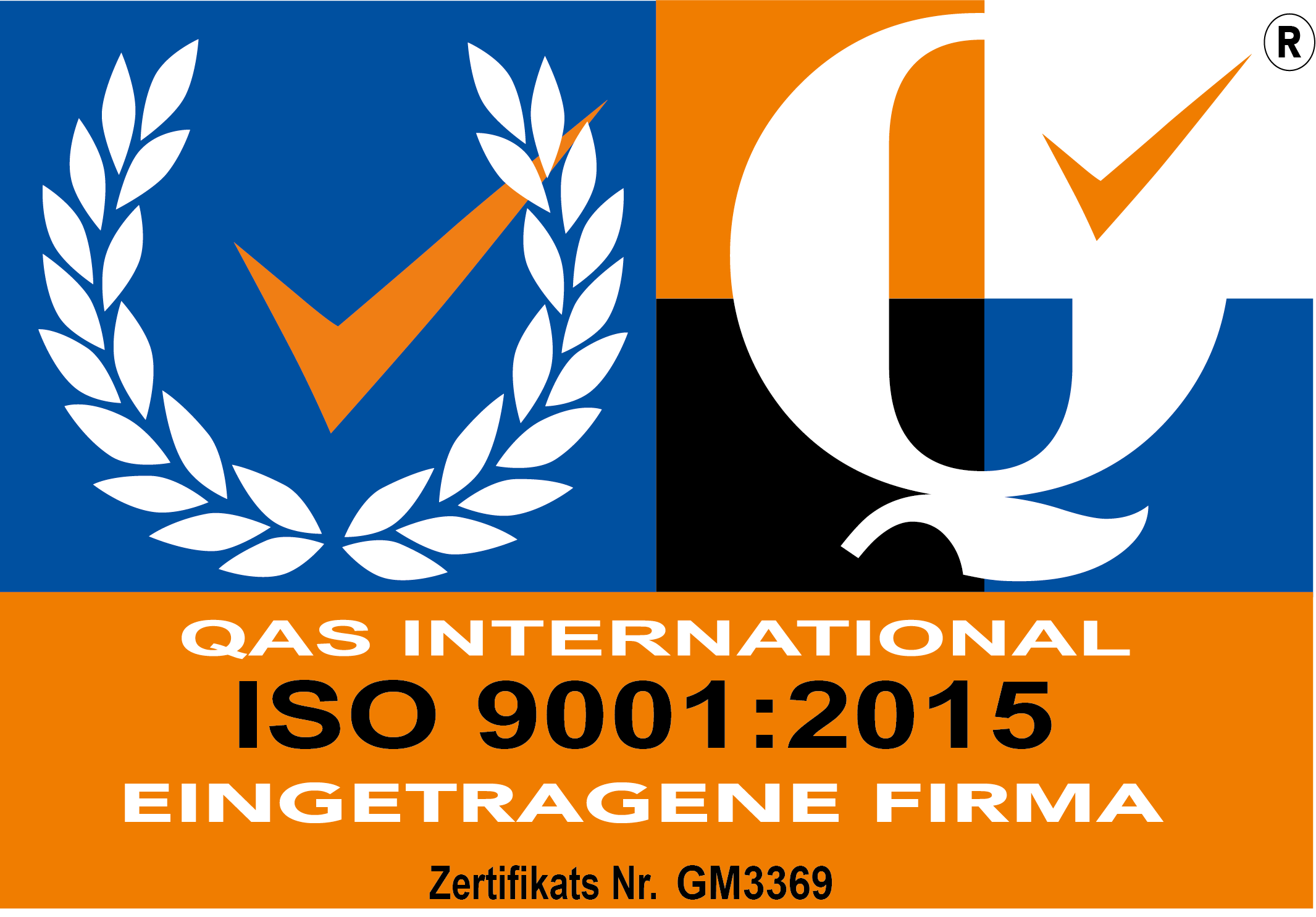 If it is certain that the QM system meets the requirements of the standard, the certification audit is carried out by an external certifier. In this audit, all documents of the QM system are evaluated. It is also checked whether the requirements of the standard have been met. The results are recorded in an audit report. If all requirements are met, the certificate is issued.
The certificate is usually valid for three years. The standard requires continuous improvement of the QM system. This is checked in the annual monitoring audits. At the end of the validity period, a recertification takes place.
Now we are happy to announce that we have been handed over the certificate by QAS International on 06.10.2022!